Mr Men & Little Miss Collection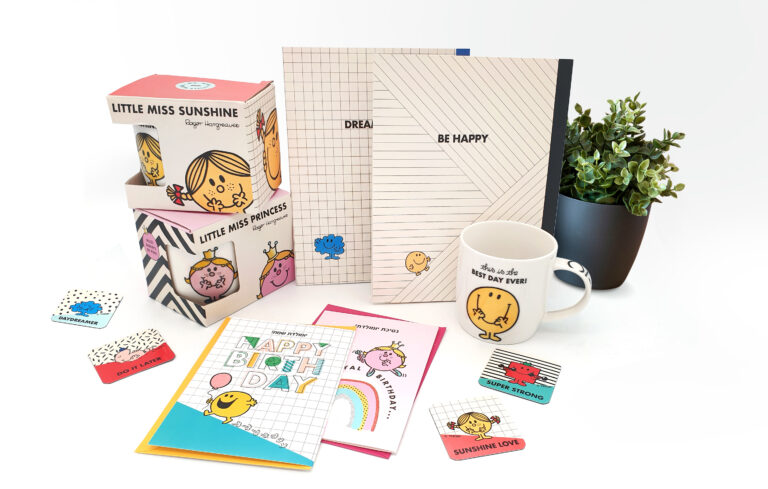 While working for a paper boutique, I was fortunate to be able to turn a long-time dream of mine into reality when the company started collaborating with the British childhood favorite Mr Men book series.
The studio was given orders to research all previous collaborators to see which design direction to take for the products we wanted to develope. What we found was that most of the other companies took a fairly classical approach, and designed the Mr Men products very similarly to the book covers – on an off-white background. I was somewhat dissapointed, especially after having gone through the Mr Men artwork archives which were rich in colorful, nostalgic illustrations that took me decades. And then a crazy idea struck me.
I thought about the wildly mismatched colors with bold black marker strokes that are used to portray the iconic characters, and I thought that if we wanted to stand out from our competitors, we ought to embrace the colors and black lines rather than run from them. Instead of pairing the artwork with white backgrounds, I added wild Memphis-inspired patters and colors.
The result was amazing! The Mr Men company were shocked by our attitude, but they absolutely loved it. The collection is a huge hit, and selling more and more products in major Israeli chain book stores.