Poster for the Jerusalem Light Rail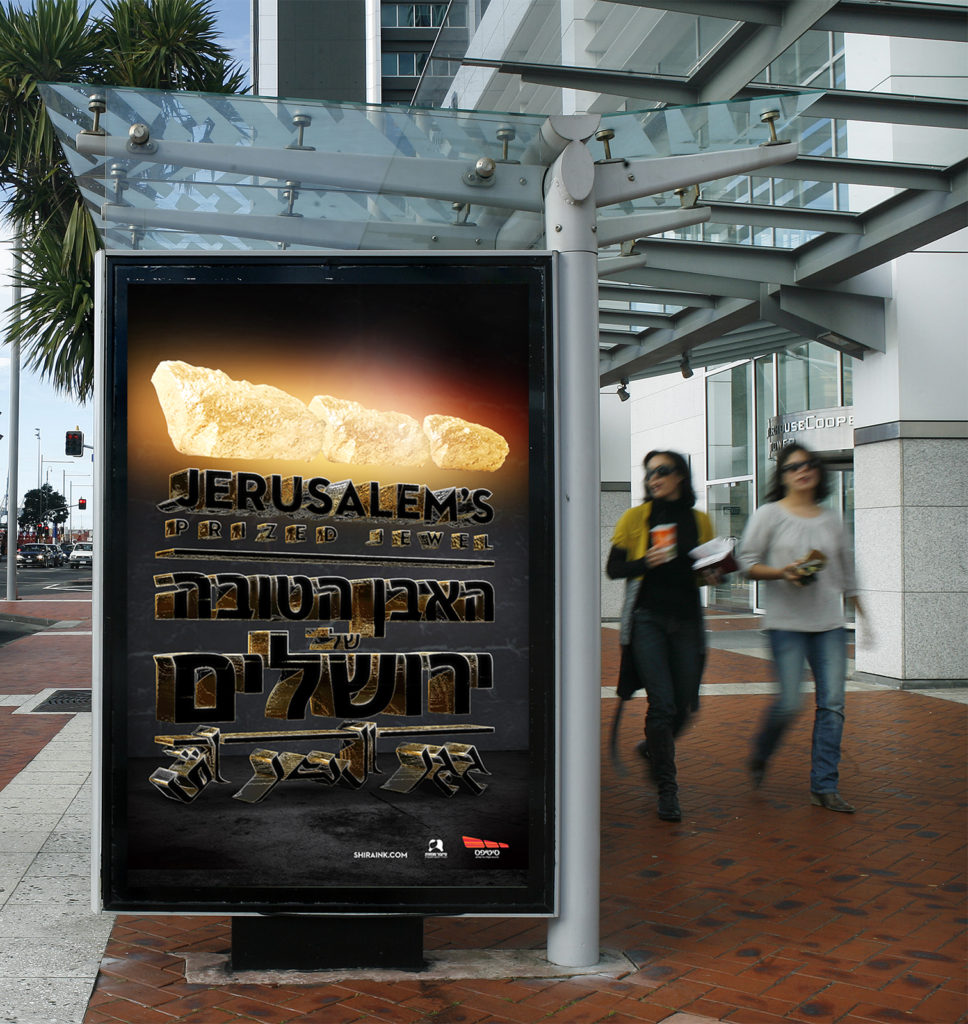 Every graphic designer knows that graphics keep changing. The trends are never the same two years in a row, and it's super important to keep updated. That's why I decided to take an amazing course in Siur Mohot called "Art Direction".
As part of the course, we were given the amazing opportunity to partake in a competition to design posters that would hand all around Jerusalem for a week at all of the light rail stations. We were permitted to credit ourselves and enjoy this insane exposure to our advantage and to further our design career.
My poster hung at the Davidka station in central Jerusalem. (You can see it in the attached video clip).
I had so much fun making the poster and working under the direct tutelage of Izzy Nesselrode.