Truck Services Advertisement Design
Since we specialize in illustration, Shira Ink received a call from a trucking company wishing to advertise their moving and lifting services. We were requested to design a billboard for the side and the back of a truck. The billboard was designed to let people know that whenever they need to lift and/or move heavy objects, they could turn to the company for expert assistance.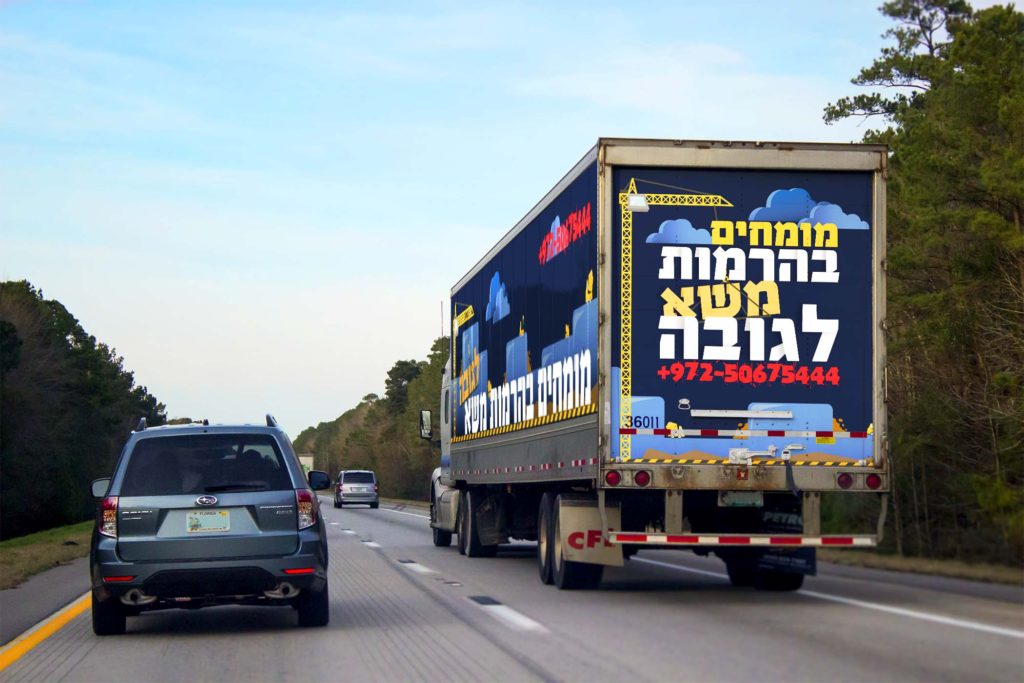 As a part of the brief, the client made a request to have a near black background, which he thought would make the message stand out. He also requested that the design include an illustration of a crane and building site. We suggested that the client go with a flat art design and keep things playful with basic colors like yellow, because yellow is associated with building sites and gear, blue, to give the yellow a strong contrast, and red, to make the information stand out.