Sign Design "Tal, Will You Marry Me?"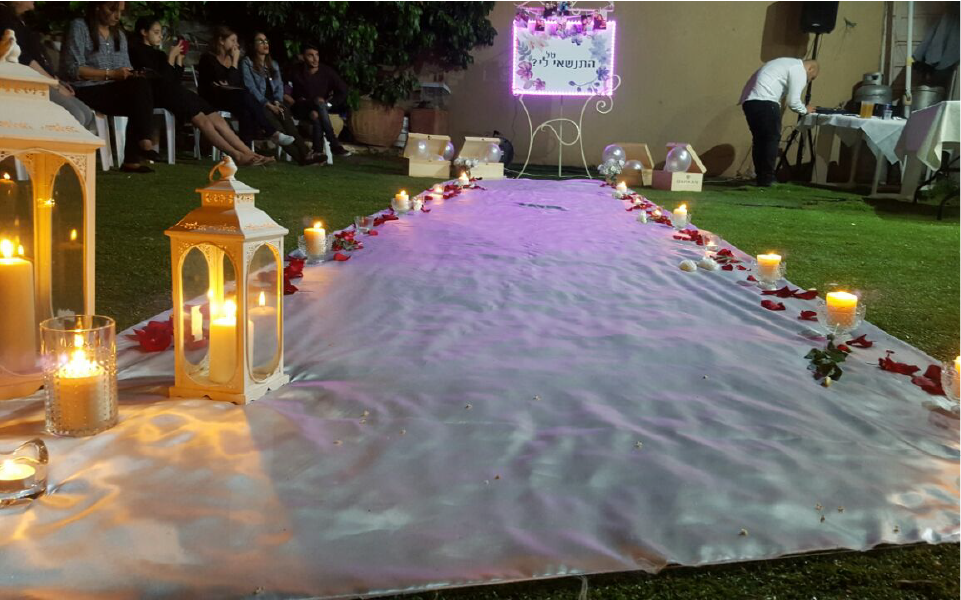 A client that I did some work for in the past called me up. She sounded all hysterical, so I asked her what the emergency was. As soon as she calmed down a bit, she explained that she was throwing a huge engagement party for a friend in her home, and that she required an emergency sign design containing the wards "Tal, Will You Marry Me?" and lots of the bride to be's favorite flowers – the orchid.
So, I got to work with my favorite set of watercolors to create a nice floral ornament for the sign. Next, I scanned the images and placed them in PhotoShop where I added the text and sent it off to print.
My client said that the engagement was absolutely beautiful, that the bride was so surprised, and they all had a wonderful time and the party.