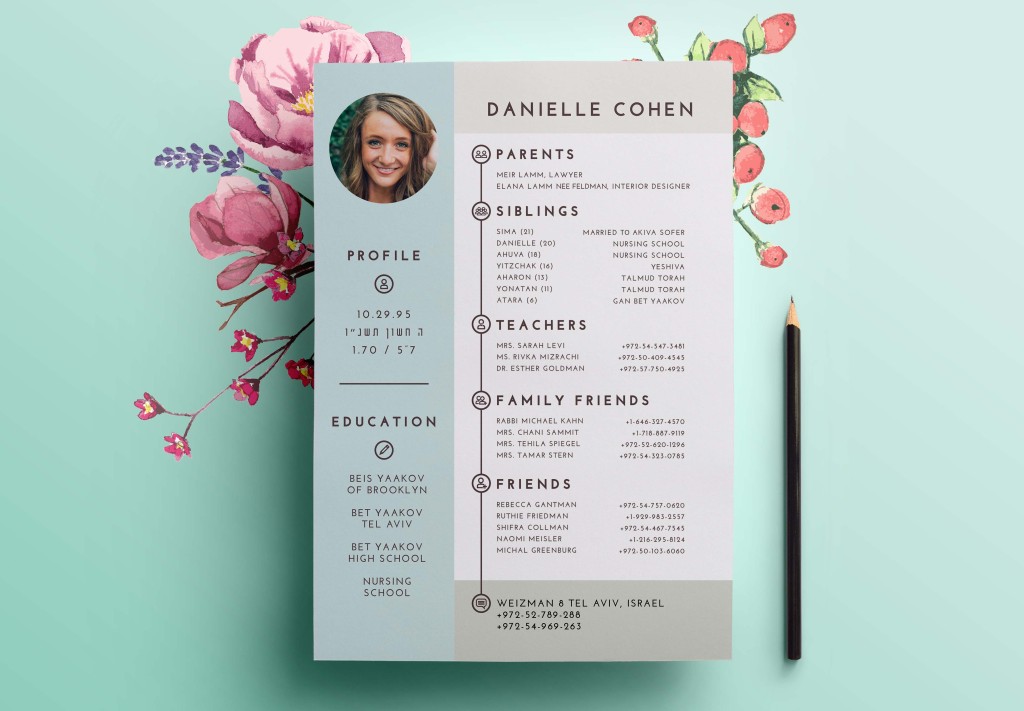 Everywhere in the world, the idea of having a dating resume is widely accepted. Girls and boys who want to "get out there" more have finally taken matters into their own hands, and decided to modernize the Shidduch World in Israel by creating new standards for acquiring personal information. Because of this new trend, girls and boys of marriageable ages have been working hard to put together convincing personal dating resumes.
A close friend of mine recently asked me to design a more unique looking resume, to add a creative flare to the now widely accepted phenomena.
We sat together to get all her information down, and begin with a design that she felt represented her personality most accurately.
So, to start, we chose a color scheme that incorporated all of my friend's favorite colors and some playful icons that she felt would add structure to the layout. After setting a date with a photographer for a small shoot and selecting the image that best showed off all of her best attributes, we got to work.
Here is the final product! Let me know what you think about the design and about this new, up-and-coming trend.
If you are interested in having a unique and personal resume created just for you, please contact me in the comments below.
*All personal details and images of my friend have been modified for privacy.