Logo Design Project – Hair Dresser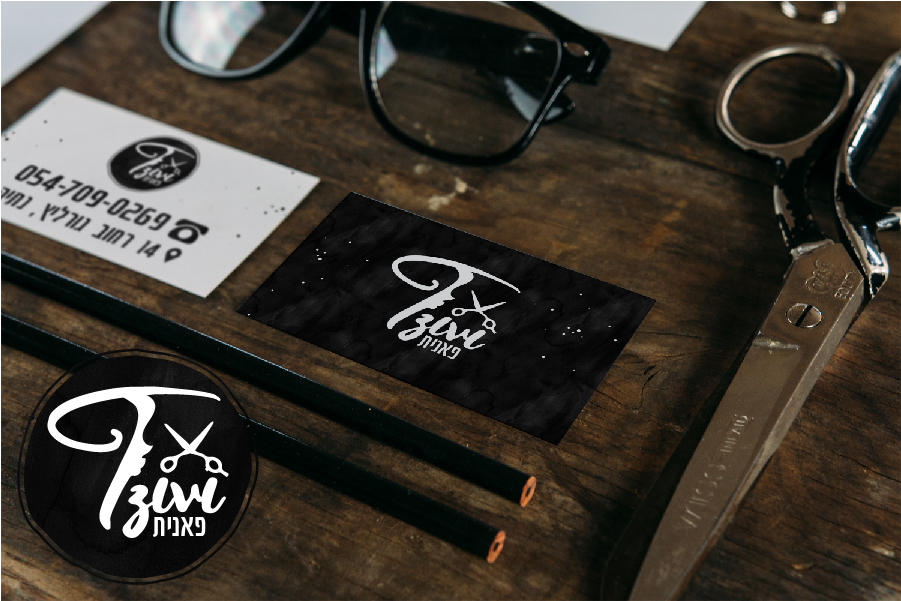 I was recently commissioned to work on a logo design project for a hair salon near my home. The client requested that the logo represent her business, a vintage-esque, bustling little shop in town. She asked for a unique logo and a minimal business card to go with it.
I began with the design process almost immediately, but soon got stuck on a few minor details. This happens every now and again, so whenever I have questions about the direction I should take with my designs, I always turn to one of my best friends and colleagues. We contemplated the legibility of the logo and whether the Hebrew font choice was quite right, something we do all the time, until we reached our final solution. Because art is such an objective thing, it is so easy to get caught up in details. Which is why it's so important to have someone to ask for advice and challenge your opinion.
If you have any questions about a design, you should never hesitate to get the opinions and advice of the people whose opinion matters to you most! If someone can help you out with your project, you must grab the opportunity and do what must be done. In this way, you can work out the problem, and resolve the issue a lot quicker.
Here is the final product. The client, my friend, and I were quite happy with the result. I hope you like it too! And please let me know what you think in the comment section below 🙂