My Monogram – Nots and Ties
Hey guys!
I am pleased to announce that I am getting married 🙂
As a graphic designer, I think creating a wedding logo may even be more stressful and important than making a logo for your own business. Although the wedding logo is just for one night, it is an affair that every girl wants to be perfect.
It was very important to me that my wedding invitation monogram represent my design style and retain a regal, bridal feel. So, after careful research and much deliberation, I finally drew something up, and I have put together a mockup of the final wedding logo concept.
My fiance and my initials are MPS, and I wanted to go with a more modern, contemporary look. I felt we had all seen more than our fair share of dramatic script swashes on a monogram, and that it would be refreshing to create a more geometrical and sharp logo.
The mockup displays two options of print: embossing, and cutout wood. I am still unsure as to which printing to go with, and I was hoping you could help me with that.
I am so excited to finally have something new to show all of you, and what better way to finalize a wedding logo than to get all the opinions that matter most?
Please let me know what you think in the comment section below, because we want to get P R I N T I N G !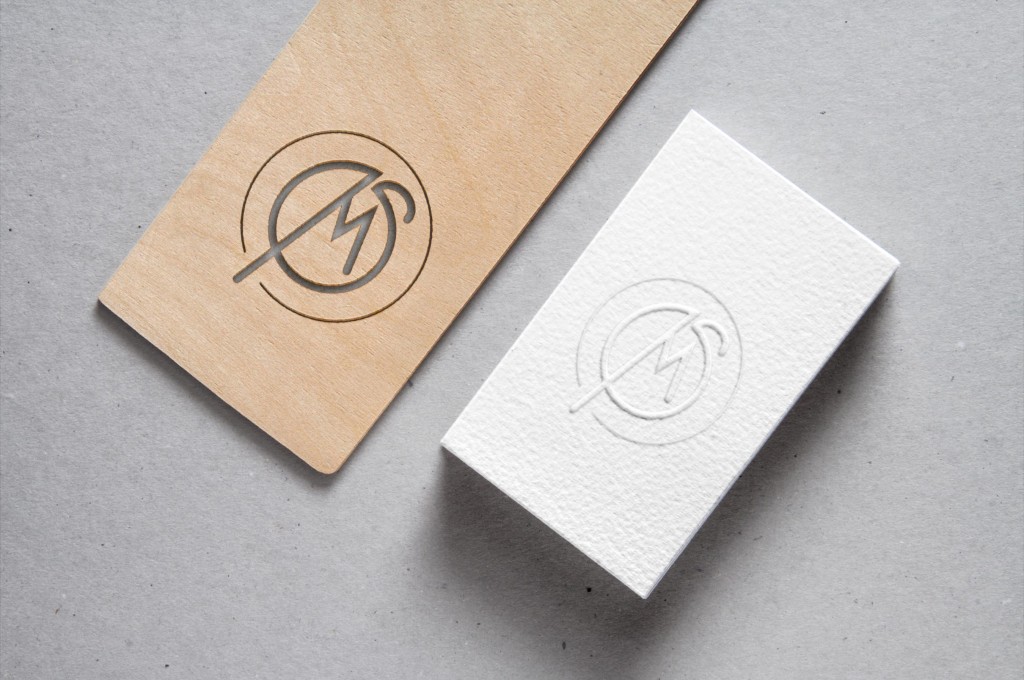 One response to "My Monogram – Nots and Ties"