Wacom Tablets & Gregg Sulkin
What could be more fun than sitting down with a good cup of strong coffee and an imagination running wild with the world of opportunity that only a Wacom tablet could provide?
I am still working on getting the hang of how to operate the Wacom, but with the help of a few slow-paced YouTube tutorials and some serious quibbling, I have continued experimenting with my Wacom tablet despite how busy my summer has been so far. The reason I decided to get scribbling was because a friend and colleague of mine was searching for an image of a Yeshiva Boy. We saw this picture of a British actor named Gregg Sulkin, and my friend and I got to work. She got started on her ad campaign, while I began sketching furiously.
It took us each a little time to get the job done, because both of our clients were very particular, but after a few tweaks and pinches, here's the process and of course, the final product.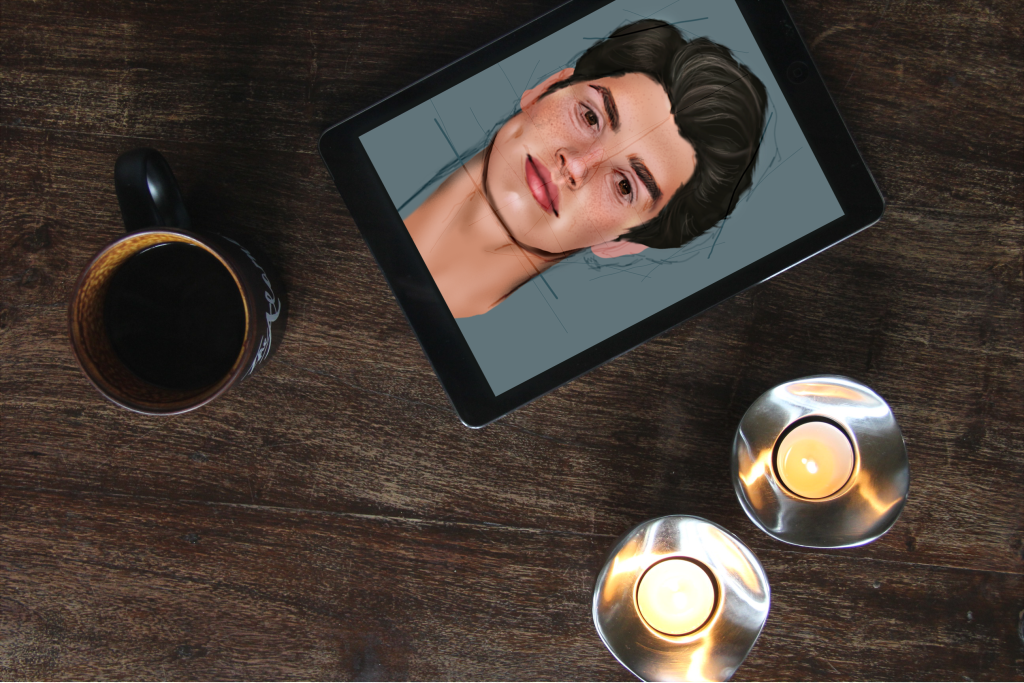 Please leave comments in the dialog box below and let me know what you think. Thank you all for the support you've been showing – I never could have got this far without you! (You know who you are!).
Happy Summer!